Description
In this dialog window, you can specify the units and the associated default number format used in the application or in the current document.
The units can be taken from a template or new templates can be created.
Select the unit name in the category list if you want to adjust it.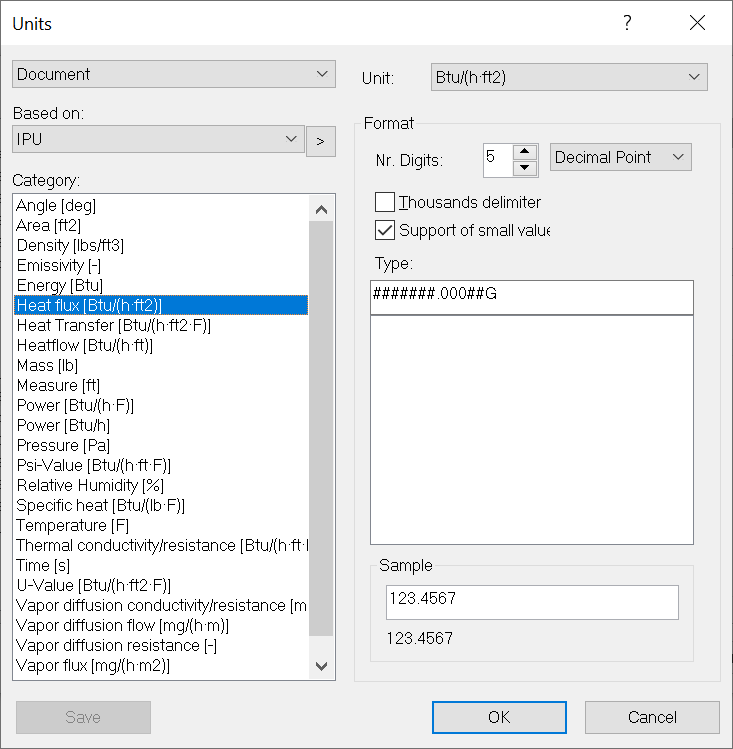 Fields
Scope

In this list you define the scope of the unit changes. You can specify separate units for the application, the entire document, or the document language.

Based on

In this list, you can load predefined settings for units and the associated default number format.

Click on the ">" button to create a new template or to adapt an existing one.

Category

List of used unit categories. The unit and the associated standard number format can be adjusted on the right side of the dialog window.

Unit

Used unit of the category marked in the category list.

Nr. Digits

Number of decimal places or significant digits displayed. You can set the type - decimal or signifier - in the adjacent drop-down list.

Thousands Delimiter

The numbers to the left of the decimal point are grouped in steps of 1000.

Support of small values

If this option is selected, very small numbers are output in exponential representation.