Description
You can periodically update database maintained by infomind or third-party.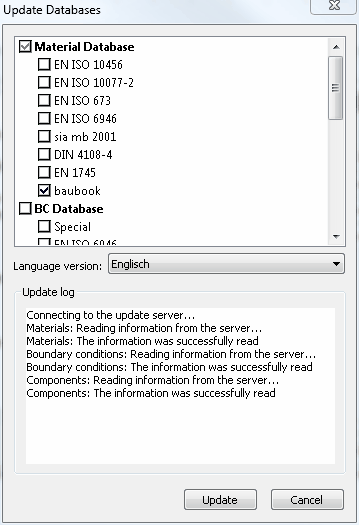 Fields
Database List

Select the database, which should be updated. All databases containing not up-to-date data, are automatically selected when you open the dialogue.

Language version

Define the language of the database.

Update

The selected database are updated. The update can take several minutes.

An Internet connection is required to update the databases.

You will need write permissions on the database directory to update the database.

Cancel

Cancels the update.